You will love every bite
We use only the highest quality ingredients available!
call now to order: 718-680-3636
What we do best
We specialize in Italian Baked goods. Italian holiday items like struffoli, saint Josephs pastry to Easter egg bread we make it all. Our danish and breakfast pastry are sure to delight. don't see what you want? We will also bake anything to your specifications, no problem.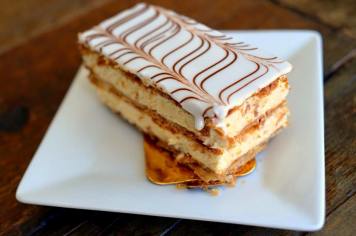 Italian Pastry
We have a full line of Italian pastry made fresh everyday!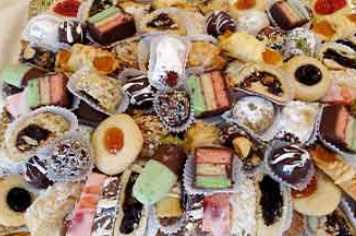 Cookies
Our large variety of cookies are perfect for any occasion!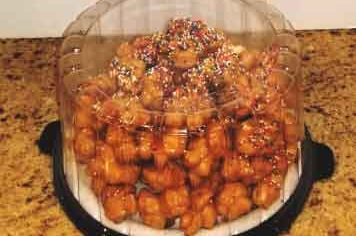 Holiday items
These delicious treats are only available during certain holidays.
Custom made wedding cakes
Here a Grandma's Bakery you can always customize your cake. We have a large selection of fillings and cake for you to choose from on the inside. On the outside we can give your cake a custom look to make that special occasion a truly extra special event.
We Accept Events And Party Orders!
Give us a call for enquiries and orders
"Yum! I have to agree, this spot IS dangerous. Just walking by, the irresistible smell of fresh cookies draws you in. The rainbow cookies are so good and cheaper than other bakeries in the area. The older woman who works behind the counter is a sweetheart. I can talk to her all day. Best customer service around!"
"I usually stop in here for a whole cheesecake. The cake runs about $12, that's a steal if you ask me. So far I've tried the regular cheesecake & the marble cheesecake. Both were delicious. Cheap bakery goods, but the quality is on point. +Cakes, cookies, breads, cannoli, and etc. you name it they probably make it! " Next time around I'm snagging myself a cannoli.
"There's nothing bakery that compares to Grandmas. Every time we come to Brooklyn we have to stop by. Love the miniature Cannolis"
"This spot is literally like 7mind away from my house which is dangerous. Any who I love love their Italian sandwich cookies the ones that are stuffed with jam! I also love their red velvet not a lot of people nail that but man oh man I loved it!!!!!!! Had the whole cake in my house which was also dangerous!!!!"
"I love Grandma's Bakery. They have a great selection of stuff and their cakes are really tasty. The girls behind the counter are friendly. I highly recommend this bakery, you don't have go to other big name bakeries in the area, Grandma's is just as good if not better."